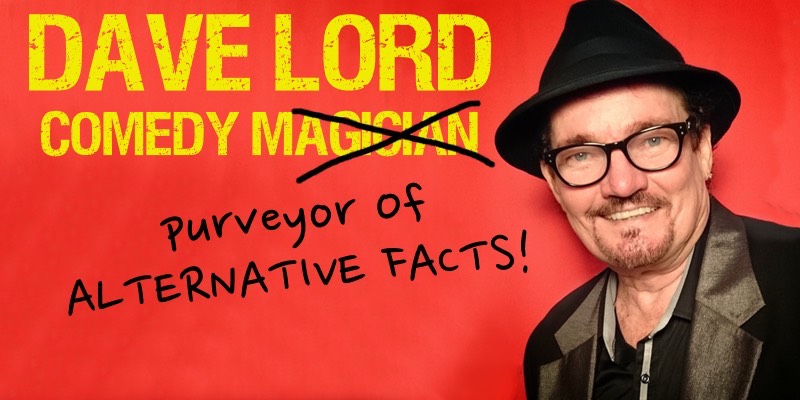 TESTIMONIALS:

Here's what some people are saying about Dave Lord

"You made my day"

- Clint Eastwood

"You're the Magician we had to have"

- Paul Keating

"For a real good time, call Dave Lord"

- Candy

"Please Explain?" - Pauline Hanson

"Holy $#/+! "

- Reverend Father P. O'Hara

"Get a REAL JOB!"

- Dave's Mum

But seriously... We could say anything we like here (And a lot of entertainers do!) We could name companies that Dave has worked for, like Kodak, Bakers Delight and Coca Cola.

We could even list BOGUS AWARDS we claim to have won, but we won't!

(Disclaimer: Dave is not now, nor has he ever been "Magician of the Year" unlike the TWELVE other magicians FRAUDULENTLY claiming that title this year! Google it! )

Has Dave won awards? Yes, of course he has, but the only people who care are other magicians. (And Dave's Mum!)

The best way to decide whether Dave's show is appropriate for your event is to get a GENUINE second opinion. Why not ask us to supply a few contacts for some of Dave's recent performances? Or maybe come to see Dave work personally, so then you can be confident that he is exactly right for your function.

Click here to Contact Dave.